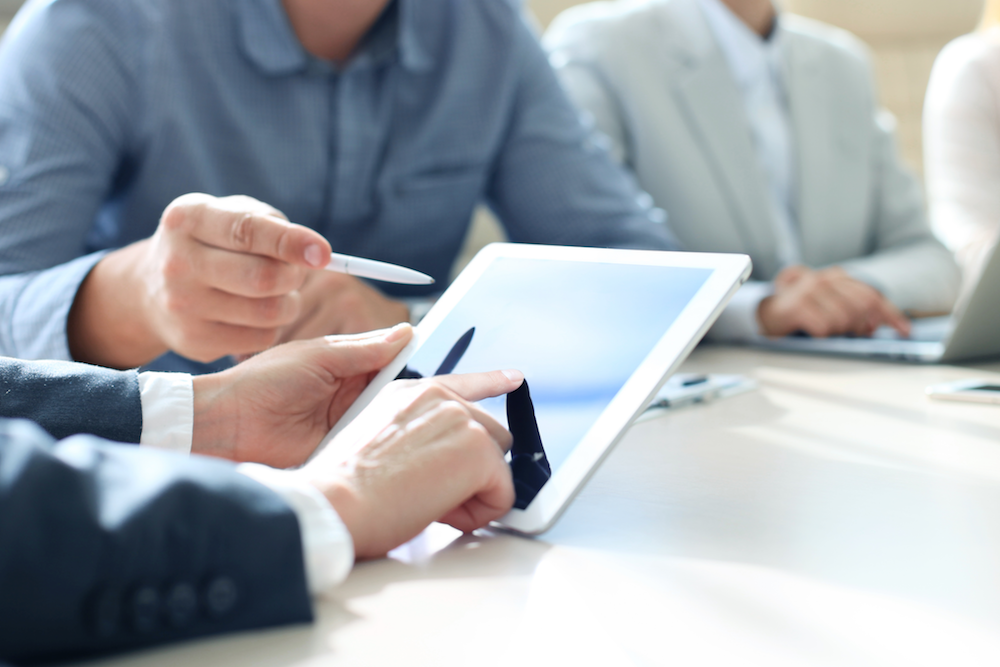 Florida Hospital Orlando was listed among the top facilities in the nation in a study of patient care by Healthgrades.com, a company that aims to help hospitals maintain customer loyalty and provide objective health information to patients.
The hospital was among the facilities on the America's 250 Best Hospitals list. That list represents the top 5 percent of hospitals providing excellent patient care.
Florida Hospital Orlando was among 18 hospitals in Maryland to earn spots on the top hospitals lists.
Hospitals on the lists were rated on patient outcomes for 32 medical conditions and procedures. Those honored demonstrated quality care consistently, allowing patients to be treated without major complications, according to Healthgrades.com.
Patients who received care at the hospitals that made the lists received on average a 27.1 percent lower risk of dying than those treated at other U.S. hospitals, the study found.
---
U.S. Hospitals With Best Patient Outcomes
Hospital
City
State
Ranking
Banner Baywood Medical Center
Mesa
Arizona
America's 250 Best Hospitals
Banner Boswell Medical Center
Sun City
Arizona
America's 250 Best Hospitals
Banner Del E. Webb Medical Center
Sun City West
Arizona
America's 250 Best Hospitals
Banner Thunderbird Medical Center
Glendale
Arizona
America's 250 Best Hospitals
Dignity Health - Chandler Regional Medical Center
Chandler
Arizona
America's 50 Best Hospitals
Dignity Health - Mercy Gilbert Medical

Center

Gilbert
Arizona
America's 250 Best Hospitals
Dignity Health - St. Joseph's Hospital and Medical Center (including St. Joseph's Westgate Medical Center)
Phoenix
Arizona
America's 100 Best Hospitals
Mayo Clinic Hospital
Phoenix
Arizona
America's 50 Best Hospitals
Alta Bates Summit Medical Center - Alta Bates Campus
Berkeley
California
America's 250 Best Hospitals
Alta Bates Summit Medical Center - Summit
Oakland
California
America's 250 Best Hospitals
Cedars - Sinai Medical Center
West Hollywood
California
America's 50 Best Hospitals
Eden Medical Center
Castro Valley
California
America's 50 Best Hospitals
Hoag Hospital Newport Beach
Newport Beach
California
America's 50 Best Hospitals
John Muir Medical Center - Walnut Creek
Walnut Creek
California
America's 50 Best Hospitals
Kaiser Permanente Baldwin Park Medical Center
Baldwin Park
California
America's 100 Best Hospitals
Kaiser Permanente Fresno Medical Center
Fresno
California
America's 100 Best Hospitals
Kaiser Permanente Oakland Medical Center (including KP Richmond Medical Center)
Oakland
California
America's 100 Best Hospitals
Kaiser Permanente Orange County -

Anaheim Medical Center (including KP Irvine Medical Center)

Anaheim
California
America's 250 Best Hospitals
Kaiser Permanente Redwood City Medical Center
Redwood City
California
America's 250 Best Hospitals
Kaiser Permanente Sacramento Medical Center
Sacramento
California
America's 250 Best Hospitals
Kaiser Permanente San Jose Medical

Center

San Jose
California
America's 50 Best Hospitals
Kaiser Permanente San Leandro Medical Center
San Leandro
California
America's 250 Best Hospitals
Kaiser Permanente San Rafael Medical Center
San Rafael
California
America's 100 Best Hospitals
Kaiser Permanente Santa Clara Medical Center
Santa Clara
California
America's 100 Best Hospitals
Kaiser Permanente Woodland Hills Medical Center
Woodland Hills
California
America's 50 Best Hospitals
Kaweah Delta Medical Center
Visalia
California
America's 250 Best Hospitals
Memorial Medical Center
Modesto
California
America's 250 Best Hospitals
Mercy Hospital Of Folsom
Folsom
California
America's 250 Best Hospitals
Methodist Hospital of Southern California
Arcadia
California
America's 250 Best Hospitals
Mills-Peninsula Medical Center (including

Mills Health Center)

Burlingame
California
America's 50 Best Hospitals
Mission Hospital - Mission Viejo (including Mission Hospital -Laguna Beach)
Mission Viejo
California
America's 250 Best Hospitals
Northridge Hospital Medical Center
Northridge
California
America's 50 Best Hospitals
Palomar Medical Center Downtown Escondido
Escondido
California
America's 250 Best Hospitals
PIH Health Hospital - Whittier
Whittier
California
America's 250 Best Hospitals
Providence Holy Cross Medical Center
Mission Hills
California
America's 100 Best Hospitals
Providence Saint Joseph Medical Center
Burbank
California
America's 100 Best Hospitals
Providence Tarzana Medical Center
Tarzana
California
America's 50 Best Hospitals
Queen Of The Valley Medical Center
Napa
California
America's 250 Best Hospitals
Ronald Reagan UCLA Medical Center
Los Angeles
California
America's 100 Best Hospitals
Scripps Green Hospital
La Jolla
California
America's 50 Best Hospitals
Scripps Memorial Hospital Encinitas
Encinitas
California
America's 250 Best Hospitals
Scripps Memorial Hospital La Jolla
La Jolla
California
America's 250 Best Hospitals
Scripps Mercy Hospital San Diego (including Scripps Mercy Hospital Chula Vista)
San Diego
California
America's 250 Best Hospitals
Sharp Chula Vista Medical Center
Chula Vista
California
America's 250 Best Hospitals
St.Jude Medical Center
Fullerton
California
America's 250 Best Hospitals
Stanford Hospital and Clinics
Stanford
California
America's 250 Best Hospitals
Sutter Roseville Medical Center
Roseville
California
America's 50 Best Hospitals
UCLA Medical Center, Santa Monica
Santa Monica
California
America's 100 Best Hospitals
UCSD Medical Center - Hillcrest
San Diego
California
America's 250 Best Hospitals
UCSF Medical Center at Parnassus

(including UCSF Medical Center at Mount Zion)

San Francisco
California
America's 250 Best Hospitals
Good Samaritan Medical Center
Lafayette
Colorado
America's 50 Best Hospitals
Lutheran Medical Center
Wheat Ridge
Colorado
America's 50 Best Hospitals
North Colorado Medical Center
Greeley
Colorado
America's 250 Best Hospitals
Porter Adventist Hospital
Denver
Colorado
America's 100 Best Hospitals
Poudre Valley Hospital
Fort Collins
Colorado
America's 100 Best Hospitals
Sky Ridge Medical Center
Lone Tree
Colorado
America's 250 Best Hospitals
University of Colorado Hospital - Anschutz Inpatient Pavilion
Aurora
Colorado
America's 100 Best Hospitals
Middlesex Hospital
Middletown
Connecticut
America's 250 Best Hospitals
Norwalk Hospital
Norwalk
Connecticut
America's 250 Best Hospitals
St. Francis Hospital & Medical Center
Hartford
Connecticut
America's 250 Best Hospitals
Yale - New Haven Hospital (including YNHH Saint Raphael Campus)
New Haven
Connecticut
America's 250 Best Hospitals
Christiana Care Health System - Christiana Hospital (including Wilmington Hospital)
Newark
Delaware
America's 100 Best Hospitals
Cape Coral Hospital
Cape Coral
Florida
America's 250 Best Hospitals
Delray Medical Center
Delray Beach
Florida
America's 50 Best Hospitals
Flagler Hospital
Saint Augustine
Florida
America's 100 Best Hospitals
Florida Hospital Orlando (includes Celebration Health, Florida Hospital - Altamonte, Florida Hospital - Apopka, Florida Hospital East Orlando, Florida Hospital Kissimmee, Winter Park Memorial Hospital)
Orlando
Florida
America's 250 Best Hospitals
Gulf Coast Medical Center
Fort Myers
Florida
America's 250 Best Hospitals
Kendall Regional Medical Center
Miami
Florida
America's 250 Best Hospitals
Lee Memorial Hospital (includes HealthPark Medical Center)
Fort Myers
Florida
America's 250 Best Hospitals
Mayo Clinic
Jacksonville
Florida
America's 100 Best Hospitals
NCH Downtown Naples Hospital (includes NCH North Naples Hospital)
Naples
Florida
America's 250 Best Hospitals
Uf Health Jacksonville
Jacksonville
Florida
America's 250 Best Hospitals
Emory University Hospital
Atlanta
Georgia
America's 100 Best Hospitals
Emory University Hospital Midtown
Atlanta
Georgia
America's 100 Best Hospitals
Emory Saint Joseph's Hospital
Atlanta
Georgia
America's 250 Best Hospitals
Piedmont Fayette Hospital
Fayetteville
Georgia
America's 50 Best Hospitals
Piedmont Hospital
Atlanta
Georgia
America's 250 Best Hospitals
Piedmont Newnan Hospital
Newnan
Georgia
America's 250 Best Hospitals
Wellstar Kennestone Hospital
Marietta
Georgia
America's 250 Best Hospitals
Adventist Health Castle
Kailua
Hawaii
America's 250 Best Hospitals
St. Luke's Boise Medical Center (includes

St. Luke's Merdian Medical Center)

Boise
Idaho
America's 50 Best Hospitals
St. Luke's Magic Valley Medical Center
Twin Falls
Idaho
America's 250 Best Hospitals
Advocate Good Samaritan Hospital
Downers Grove
Illinois
America's 50 Best Hospitals
Advocate Lutheran General Hospital
Park Ridge
Illinois
America's 250 Best Hospitals
Alexian Brothers Medical Center
Elk Grove Village
Illinois
America's 50 Best Hospitals
Carle Foundation Hospital
Urbana
Illinois
America's 50 Best Hospitals
Evanston Hospital (including Glenbrook Hospital, Highland Park Hospital)
Evanston
Illinois
America's 250 Best Hospitals
Northwest Community Hospital
Arlington Heights
Illinois
America's 250 Best Hospitals
Northwestern Medicine Delnor Hospital
Geneva
Illinois
America's 250 Best Hospitals
Palos Community Hospital
Palos Heights
Illinois
America's 50 Best Hospitals
Presence Resurrection Medical Center
Chicago
Illinois
America's 50 Best Hospitals
Riverside Medical Center
Kankakee
Illinois
America's 100 Best Hospitals
St. Alexius Medical Center
Hoffman Estates
Illinois
America's 50 Best Hospitals
Franciscan Health Lafayette
East Lafayette
Indiana
America's 250 Best Hospitals
Parkview Regional Medical Center
Fort Wayne
Indiana
America's 250 Best Hospitals
Great River Medical Center
West Burlington
Iowa
America's 250 Best Hospitals
St. Luke's Hospital
Cedar Rapids
Iowa
America's 50 Best Hospitals
UnityPoint Health - Allen Hospital
Waterloo
Iowa
America's 250 Best Hospitals
Providence Medical Center
Kansas City
Kansas
America's 250 Best Hospitals
Stormont - Vail Healthcare
Topeka
Kansas
America's 100 Best Hospitals
The University of Kansas Health System
Kansas City
Kansas
America's 50 Best Hospitals
Saint Joseph Hospital
Lexington
Kentucky
America's 250 Best Hospitals
West Jefferson Medical Center
Marrero
Louisiana
America's 250 Best Hospitals
Frederick Memorial Hospital
Frederick
Maryland
America's 250 Best Hospitals
Holy Cross Hospital
Silver Spring
Maryland
America's 250 Best Hospitals
Howard County General Hospital
Columbia
Maryland
America's 250 Best Hospitals
Johns Hopkins Bayview Medical Center
Baltimore
Maryland
America's 250 Best Hospitals
MedStar Franklin Square Medical Center
Baltimore
Maryland
America's 50 Best Hospitals
Peninsula Regional Medical Center
Salisbury
Maryland
America's 250 Best Hospitals
Suburban Hospital
Bethesda
Maryland
America's 250 Best Hospitals
The Johns Hopkins Hospital
Baltimore
Maryland
America's 250 Best Hospitals
University of Maryland St. Joseph Medical Center
Towson
Maryland
America's 250 Best Hospitals
Baystate Medical Center
Springfield
Massachusetts
America's 50 Best Hospitals
Lahey Hospital and Medical Center
Burlington
Massachusetts
America's 50 Best Hospitals
Lawrence Memorial Hospital of Medford (including MelroseWakefield Hospital)
Medford
Massachusetts
America's 250 Best Hospitals
Massachusetts General Hospital
Boston
Massachusetts
America's 250 Best Hospitals
MetroWest Medical Center - Framingham Union Hospital (including Leonard Morse Hospital)
Framingham
Massachusetts
America's 100 Best Hospitals
Newton - Wellesley Hospital
Newton
Massachusetts
America's 50 Best Hospitals
Umass Memorial Medical Center (including UMass Memorial Medical Center - Hahnemann and UMass Memorial Medical Center - Memorial Campus)
Worcester
Massachusetts
America's 100 Best Hospitals
Beaumont Hospital - Royal Oak Campus
Royal Oak
Michigan
America's 100 Best Hospitals
Beaumont Hospital - Troy Campus
Troy
Michigan
America's 50 Best Hospitals
Henry Ford Macomb Hospital
Clinton Township
Michigan
America's 250 Best Hospitals
Michigan Medicine
Ann Arbor
Michigan
America's 250 Best Hospitals
Providence-Providence Park Hospital, Southfield Campus
Southfield
Michigan
America's 50 Best Hospitals
Sparrow Hospital (including Sparrow

Hospital - Saint Lawrence Campus)

Lansing
Michigan
America's 250 Best Hospitals
Spectrum Health Medical Center -

Butterworth Hospital (including Spectrum Health - Blodgett Hospital)

Grand Rapids
Michigan
America's 50 Best Hospitals
St. Joseph Mercy Ann Arbor
Ypsilanti
Michigan
America's 100 Best Hospitals
Abbott Northwestern Hospital
Minneapolis
Minnesota
America's 100 Best Hospitals
AllinaHealth - Mercy Hospital (including AllinaHealth - Unity Hospital)
Coon Rapids
Minnesota
America's 100 Best Hospitals
Fairview Ridges Hospital
Burnsville
Minnesota
America's 250 Best Hospitals
Mayo Clinic Health System in Mankato
Mankato
Minnesota
America's 250 Best Hospitals
Mayo Clinic Hospital - Saint Mary's Campus (including Mayo Clinic

Methodist Hospital)

Rochester
Minnesota
America's 50 Best Hospitals
Regions Hospital
Saint Paul
Minnesota
America's 50 Best Hospitals
St. Cloud Hospital
Saint Cloud
Minnesota
America's 100 Best Hospitals
Boone Hospital Center
Columbia
Missouri
America's 250 Best Hospitals
Mercy Hospital St. Louis
St. Louis
Missouri
America's 250 Best Hospitals
Saint Luke's Hospital of Kansas City
Kansas City
Missouri
America's 250 Best Hospitals
Saint Patrick Hospital
Missoula
Montana
America's 250 Best Hospitals
St. Vincent Healthcare
Billings
Montana
America's 250 Best Hospitals
Faith Regional Health Services-West

(includes Faith Regional Health Services-East)

Norfolk
Nebraska
America's 250 Best Hospitals
Saint Mary's Regional Medical Center
Reno
Nevada
America's 250 Best Hospitals
AtlantiCare Regional Medical Center - Atlantic City (includes AtlantiCare Regional Medical Center - Mainland)
Atlantic City
New Jersey
America's 250 Best Hospitals
Morristown Medical Center
Morristown
New Jersey
America's 100 Best Hospitals
Overlook Medical Center
Summit
New Jersey
America's 50 Best Hospitals
Valley Hospital
Ridgewood
New Jersey
America's 250 Best Hospitals
Presbyterian Hospital
Albuquerque
New Mexico
America's 250 Best Hospitals
Lenox Hill Hospital
New York
New York
America's 100 Best Hospitals
NYU Langone Medical Center
New York
New York
America's 250 Best Hospitals
NYU Winthrop Hospital
Mineola
New York
America's 250 Best Hospitals
Orange Regional Medical Center
Middletown
New York
America's 250 Best Hospitals
Rochester General Hospital
Rochester
New York
America's 50 Best Hospitals
Stony Brook University Hospital
Stony Brook
New York
America's 100 Best Hospitals
Vassar Brothers Medical Center
Poughkeepsie
New York
America's 50 Best Hospitals
Carolinas Healthcare System Cleveland
Shelby
North Carolina
America's 250 Best Hospitals
Carolinas Medical Center - Mercy
Charlotte
North Carolina
America's 100 Best Hospitals
Carolinas Medical Center - Northeast
Concord
North Carolina
America's 250 Best Hospitals
Duke Regional Hospital
Durham
North Carolina
America's 100 Best Hospitals
Mission Health
Asheville
North Carolina
America's 50 Best Hospitals
Novant Health Matthews Medical Center
Matthews
North Carolina
America's 250 Best Hospitals
Pardee UNC Healthcare
Hendersonville
North Carolina
America's 250 Best Hospitals
The Moses H. Cone Memorial Hospital (including Annie Penn Hospital, Cone Health - Women's Hospital, Wesley Long Hospital)
Greensboro
North Carolina
America's 250 Best Hospitals
Vidant Medical Center
Greenville
North Carolina
America's 100 Best Hospitals
Wake Forest Baptist Medical Center

(including Davie Medical Center, Davie Medical Center - Mocksville)

Winston Salem
North Carolina
America's 250 Best Hospitals
Adena Regional Medical Center
Chillicothe
Ohio
America's 250 Best Hospitals
Atrium Medical Center
Middletown
Ohio
America's 250 Best Hospitals
Bethesda North Hospital
Cincinnati
Ohio
America's 50 Best Hospitals
Blanchard Valley Hospital
Findlay
Ohio
America's 250 Best Hospitals
Christ Hospital
Cincinnati
Ohio
America's 50 Best Hospitals
Cleveland Clinic
Cleveland
Ohio
America's 250 Best Hospitals
Fort Hamilton Hughes Memorial Hospital
Hamilton
Ohio
America's 250 Best Hospitals
Mercy Health - Fairfield Hospital
Fairfield
Ohio
America's 100 Best Hospitals
Mercy Health-West Hospital
Cincinnati
Ohio
America's 250 Best Hospitals
Miami Valley Hospital
Dayton
Ohio
America's 100 Best Hospitals
Mount Carmel St. Anns
Westerville
Ohio
America's 250 Best Hospitals
ProMedica Flower Hospital
Sylvania
Ohio
America's 250 Best Hospitals
ProMedica Toledo Hospital
Toledo
Ohio
America's 50 Best Hospitals
Riverside Methodist Hospital
Columbus
Ohio
America's 250 Best Hospitals
Saint Elizabeth Youngstown Hospital
Youngstown
Ohio
America's 250 Best Hospitals
Saint Rita's Medical Center
Lima
Ohio
America's 250 Best Hospitals
St. Elizabeth Boardman Hospital
Boardman
Ohio
America's 250 Best Hospitals
Summa Akron City Hospital
Akron
Ohio
America's 250 Best Hospitals
The Jewish Hospital
Cincinnati
Ohio
America's 250 Best Hospitals
The Ohio State University Wexner Medical Center (including The Ohio State University Hospital East)
Columbus
Ohio
America's 250 Best Hospitals
University Hospitals Cleveland Medical

Center

Cleveland
Ohio
America's 100 Best Hospitals
University Hospitals Elyria Medical

Center

Elyria
Ohio
America's 250 Best Hospitals
West Chester Hospital
West Chester
Ohio
America's 250 Best Hospitals
Mercy Health Center
Oklahoma City
Oklahoma
America's 250 Best Hospitals
Kaiser Sunnyside Medical Center
Clackamas
Oregon
America's 100 Best Hospitals
Providence Portland Medical Center
Portland
Oregon
America's 100 Best Hospitals
Providence St. Vincent Medical Center
Portland
Oregon
America's 100 Best Hospitals
Salem Hospital
Salem
Oregon
America's 100 Best Hospitals
Bryn Mawr Hospital
Bryn Mawr
Pennsylvania
America's 250 Best Hospitals
Chambersburg Hospital
Chambersburg
Pennsylvania
America's 250 Best Hospitals
Chester County Hospital
West Chester
Pennsylvania
America's 100 Best Hospitals
Jeanes Hospital
Philadelphia
Pennsylvania
America's 250 Best Hospitals
Jefferson Torresdale Hospital (including Jefferson Bucks Hospital, Jefferson

Frankford Hospital)

Philadelphia
Pennsylvania
America's 250 Best Hospitals
Lancaster General Hospital
Lancaster
Pennsylvania
America's 50 Best Hospitals
Lankenau Medical Center
Wynnewood
Pennsylvania
America's 50 Best Hospitals
Milton S. Hershey Medical Center
Hershey
Pennsylvania
America's 250 Best Hospitals
Paoli Hospital
Paoli
Pennsylvania
America's 250 Best Hospitals
PinnacleHealth Harrisburg Hospital

(including PinnacleHealth Community

General Osteopathic Hospital)

Harrisburg
Pennsylvania
America's 250 Best Hospitals
Reading Hospital
West Reading
Pennsylvania
America's 100 Best Hospitals
Riddle Memorial Hospital
Media
Pennsylvania
America's 250 Best Hospitals
St. Luke's Hospital - Bethlehem Campus (including St. Luke's Hospital - Allentown Campus)
Bethlehem
Pennsylvania
America's 250 Best Hospitals
Temple University Hospital (including Temple University Hospital - Episcopal)
Philadelphia (including
Pennsylvania
America's 250 Best Hospitals
Thomas Jefferson University Hospital-Jefferson Health (including Jefferson Hospital for Neuroscience-Jefferson Health, Jefferson Methodist Hospital)
Philadelphia
Pennsylvania
America's 50 Best Hospitals
Kent Hospital
Warwick
Rhode Island
America's 250 Best Hospitals
Miriam Hospital
Providence
Rhode Island
America's 250 Best Hospitals
Rhode Island Hospital
Providence
Rhode Island
America's 250 Best Hospitals
Bon Secours St. Francis Health System - St. Francis - Downtown (including Bon Secours St. Francis Health System - St. Francis - Eastside)
Greenville
South Carolina
America's 50 Best Hospitals
Musc Medical Center
Charleston
South Carolina
America's 250 Best Hospitals
Roper Hospital
Charleston
South Carolina
America's 100 Best Hospitals
Sanford USD Medical Center
Sioux Falls
South Dakota
America's 250 Best Hospitals
Indian Path Medical Center
Kingsport
Tennessee
America's 250 Best Hospitals
Hendrick Medical Center
Abilene
Texas
America's 250 Best Hospitals
Houston Methodist Hospital
Houston
Texas
America's 50 Best Hospitals
Texas Health Harris Methodist Hospital Fort Worth
Fort Worth
Texas
America's 250 Best Hospitals
Texas Health Harris Methodist Hospital Southwest Fort Worth
Fort Worth
Texas
America's 250 Best Hospitals
William P. Clements Jr. University Hospital
Dallas
Texas
America's 250 Best Hospitals
University of Utah Health Care (including University Orthopaedic Center)
Salt Lake City
Utah
America's 250 Best Hospitals
University Of Vermont Medical Center
Burlington
Vermont
America's 250 Best Hospitals
Augusta Health
Fishersville
Virginia
America's 50 Best Hospitals
Bon Secours - Memorial Regional

Medical Center

Mechanicsville
Virginia
America's 50 Best Hospitals
Bon Secours - St. Francis Medical

Center

Midlothian
Virginia
America's 250 Best Hospitals
Centra Lynchburg General Hospital
Lynchburg
Virginia
America's 250 Best Hospitals
Henrico Doctors' Hospital (including Parham Doctors' Hospital, Retreat Doctors' Hospital)
Richmond
Virginia
America's 250 Best Hospitals
Inova Fair Oaks Hospital
Fairfax
Virginia
America's 100 Best Hospitals
Inova Fairfax Hospital
Falls Church
Virginia
America's 250 Best Hospitals
Inova Loudoun Hospital
Leesburg
Virginia
America's 250 Best Hospitals
Sentara Careplex Hospital
Hampton
Virginia
America's 250 Best Hospitals
Sentara Leigh Hospital
Norfolk
Virginia
America's 100 Best Hospitals
Sentara Obici Hospital
Suffolk
Virginia
America's 250 Best Hospitals
Sentara Princess Anne Hospital
Virginia Beach
Virginia
America's 250 Best Hospitals
Sentara Rmh Medical Center
Harrisonburg
Virginia
America's 250 Best Hospitals
Sentara Virginia Beach General Hospital
Virginia Beach
Virginia
America's 250 Best Hospitals
EvergreenHealth Medical Center - Kirkland
Kirkland
Washington
America's 100 Best Hospitals
Legacy Salmon Creek Medical Center
Vancouver
Washington
America's 100 Best Hospitals
Swedish Medical Center - Edmonds Campus
Edmonds
Washington
America's 250 Best Hospitals
Swedish Medical Center - First Hill Campus (including Swedish Medical Center - Ballard Campus)
Seattle
Washington
America's 100 Best Hospitals
Valley Medical CenterRenton,
Renton
Washington
America's 100 Best Hospitals
Virginia Mason Medical Center
Seattle
Washington
America's 50 Best Hospitals
Cabell Huntington Hospital
Huntington
West Virginia
America's 250 Best Hospitals
Bellin Memorial Hospital
Green Bay
Wisconsin
America's 250 Best Hospitals
Columbia Saint Mary's Hospital Milwaukee (including Columbia St Mary's Hospital Milwaukee)
Milwaukee
Wisconsin
America's 250 Best Hospitals
Columbia St. Mary's Hospital Ozaukee
Mequon
Wisconsin
America's 250 Best Hospitals
Froedtert Community Memorial Hospital
Menomonee Falls
Wisconsin
America's 250 Best Hospitals
Froedtert Health - Froedtert Hospital
Milwaukee
Wisconsin
America's 100 Best Hospitals
Meriter Hospital
Madison
Wisconsin
America's 250 Best Hospitals
Saint Mary's Hospital
Madison
Wisconsin
America's 250 Best Hospitals
Cheyenne Regional Medical Center
Cheyenne
Wyoming
America's 250 Best Hospitals
Source: Healthgrades.com